Cynthia
1



Character Sheet
Age: 30 years
Magic: None
Occupation: Tribeleader [White stag]
on Wed 25 Nov 2020, 13:53
It had been quite a change to decide to split from his father's tribe and to take anyone who wanted to with him. It had been years of work in which he had prepared for this moment, however he had expected that it would have happened differently then it had. Not that he would be outed to his father by the one person he had loved. But apparently his father had been more important to her than he had been, so the only choice he had was to leave. Now that he had made his tribe, the white stag tribe, he had traveled with some of the other tribes across the frozen abyss. He knew that they would be able to find a place to settle here, however till then they would need to have enough food and other things. He had already been wondering if raiding some of the villages nearby would provide his clan with that or if hunting would be better. It all depended on how much prey there would be around here.

He put on his cloak of white fur and left his tent. Rain was falling down, something he really did not appreciate. However he wanted to see how the wildlife was around here and if it would be enough to satisfy his people or that they would need to look further. He had his axe and his bow and arrow with him and left the encampment. Once they would find a place to settle it would be better than these tents, however for now they would work. He kept low while he tried to look for the tracks on the ground, it was something he had been using for years after all. He moved silently, but he could hear small paw steps behind him and when he turned to look he saw that Hvitr had followed him, probably knowing he was going to hunt for a bit. He smiled a little and scratched the arctic fox behind his ear before going further.

[Thogrdrifa Skoldana]

Nienn
19

on Wed 25 Nov 2020, 15:03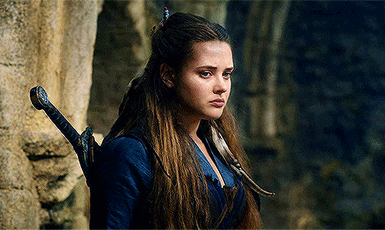 T
hese forests were still very new as they had never crossed the Frozen Abyss before so it needed some exploring. She had already walked around a bit and even visited the encampment of the White Bear Tribe. The other tribes had not gotten her attention yet, but she knew that would change when they got into the southern settlements. Her decision to go south was still something her tribe didn't fully agree on, and it was going to be hard to convince them, but she knew it would be better there. It had to be, or they would have to make it better for them. But she hoped that wouldn't happen, for the southerners sake.
Her eyes were scouring the ground for tracks, she had heard these forests were full of game but she needed to see it for herself as well. As their leader she needed to bring back game too, not just leave it up to her tribesmen. They had already hunted here but in groups, yet she decided to do this on her own as she had a hard time trusting some of her tribesmen. She knew her skills would be enough, and she didn't need anybody to help her, not even a pet. If she followed these tracks, she would find something.
She was focussing on the tracks but ended up with seeing a very different creature then the tracks she was following. A little arctic fox walked by and for a minute she stretched her bow in the direction of the fox. She had the high ground, standing on a little hill and it didn't see her, somehow. While she followed it with her eyes she soon found out it was following its owner, and it might not have been a very good idea to kill the fox. It would definitely have been something if she already made war with another tribe over a pet, even though her own tribe wouldn't have cared much about it. As she took a step closer she didn't notice the little stick on the ground that broke when she stood on it. It made a sound and it would give her away to the other. She looked at him with her cold blue eyes and walked over towards him.
"Maybe you should keep a closer eye on your pet,"
She said as she stopped a few meters away from him.
"I nearly killed it."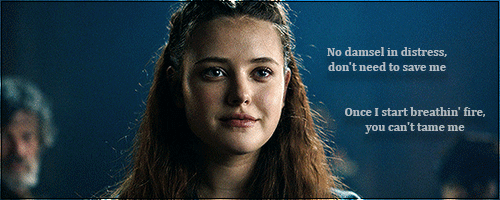 Permissions in this forum:
You
cannot
reply to topics in this forum