Mini-avatar

:


IC posts :

977


Alias :

Waz


Character Sheet

Age: 21 Years Old

Magic: Death Magic

Occupation: Lady of Fairview
on Tue 15 Sep 2020, 23:49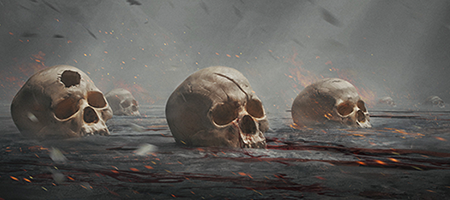 I settled my grievance by crafting a mask and I never looked back
Tonight was different from all the other times that she had been in Wineport for a celebration. Tonight she did not have to worry about anything. There was no war looming over their heads, no fear that people she cared about would die soon. While meeting up with Aemon at the end of the evening was very much like the old days, now they would not part ways after the festivities had ended.

While not everyone shared her good mood, Elayne could not help but feel like things would only get better from now on. It had been more than a month since the incident and the days did not seem as bleak anymore. So she approached everyone with a kind and genuine smile like they were used from her before.

There were not many people she did not know at least a little bit tonight, and she had made it her goal to seek out everyone she liked. After just getting out of a short conversation, she walked up to Celeste, knowing her from a while back. Their conversations had never been long, but always pleasant. "I'm sorry about what happened," she told the young woman when she had made her way towards her. Rumours spread and there had been one about Celeste's husband to be not showing up on their wedding day. Even though it was a while back she still felt the need to express her sympathy.
MONTY

Permissions in this forum:
You
cannot
reply to topics in this forum